There are few things more frustrating than having to put up with a broken or malfunctioning plumbing system in your home or business. Not only does it cost you money as you pay to have it repaired, but it can also be an inconvenience that takes up time and energy when you're in the middle of something else. To avoid this problem, consider using the following guide to find the best plumbers near you and take care of any issues quickly and efficiently.
How To Know if You Need a Professional Plumber
There are warning signs to know when you need a professional plumber. Some of the common signs include: 
1. Slow, Frequent, or Multiple Clogged Drains
2. Gurgling Sounds
3. Sewage Smells and Unpleasant Odors
4. Dirty Water Backup
5. Bursting Pipes
6. Sudden Increase in Water Bill
If you notice any of these warning signs, then you may want to call a professional plumber to fix the problem right away. A qualified expert can identify what is wrong and fix it quickly.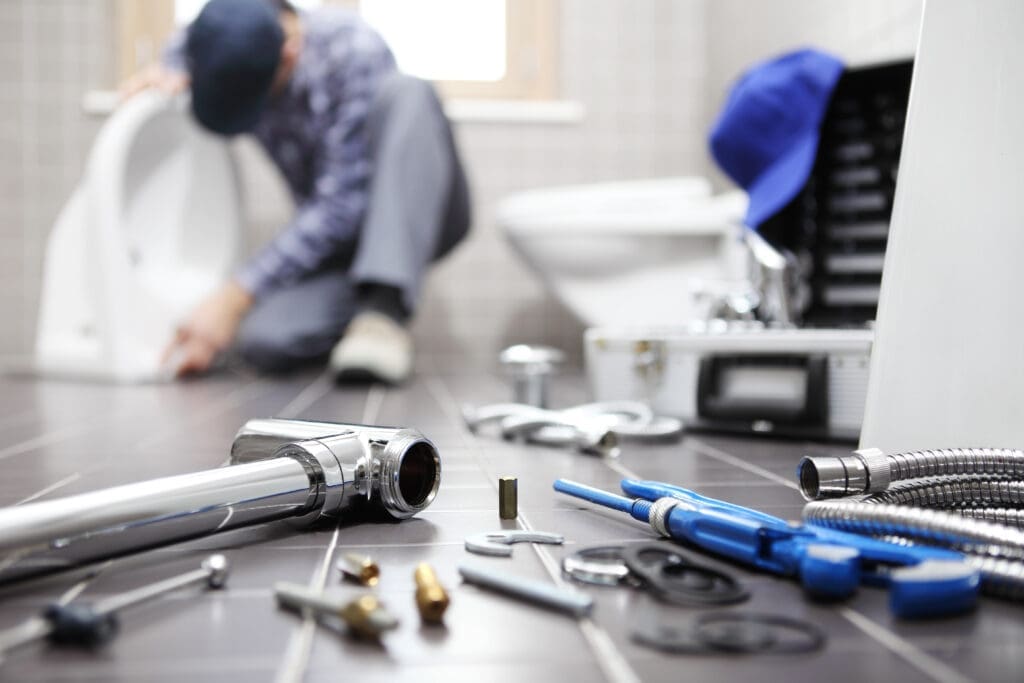 Tips to Find the Best Plumber for Your Needs
Finding a good plumber can be challenging. After all, there are many different plumbing companies out there that are eager to have your business. But how do you know which one is best for you? We've listed some things to remember when looking for a plumber for your homes or businesses.
Choose Local Plumbing Professionals
When hiring a professional plumber, choosing a local company is a good option. It's easier for a local business to get to your home and solve your plumbing problem more quickly than a company located hours away. Local plumbers can also offer you better pricing because they don't have to charge extra for travel time or gas. If you need emergency service in your area and want to hire a company that offers 24-hour service, it's best if they are close by so they can respond quickly to your needs.
Ask Friends and Neighbors for Recommendations
Once you have narrowed your list, ask friends, neighbors, and other people in your area for recommendations. People love talking about their favorite companies and may even know of a good one you would never have come across otherwise. 
Search the Internet
Finally, look online to see if any reviews mention any plumbers in your city or nearby. You can use Google or Bing to search for "the best plumbers near me," and you will likely find a list of websites with reviews. Look at those sites and find one with good reviews and contact information. You can also check pictures of their work online to get an idea of what they do.
What to Look for When Finding the Best Plumber?
Plumbing is essential for everyday living. When you are trying to find a plumbing service, you must take into consideration the following things.
Good and Genuine Reviews
Excellent and genuine reviews are a good indication of a plumber's reputation. Reviews on sites such as Yelp or Google can help determine their quality of service. Checking up on customer service will also give you an idea of how they handle complaints and fix mistakes if they make any.
Experience in The Plumbing Industry
It is also essential to consider the experience of the plumber. Experience with the plumbing industry will make it easier for them to fix your issue quickly and efficiently. Ask about their history, certifications, and previous work in this area before deciding who you would like to hire for your plumbing project.
Certifications and Insurances
Be sure to check your plumber's certifications and insurance. A good plumber will have licenses in plumbing and liability insurance from a reputable company. They should also be registered with their state and any professional associations.
Complete Tools and Equipment
When hiring a professional plumber, it is also essential that they have all the equipment necessary for the job. Be sure to ask if the contractor has all of their tools or if you will need to provide some of your own. It would be best if they had all their tools as it would allow them greater freedom when working and making any needed repairs.
Initial Quote for Plumbing Services
Professional plumbing companies should also provide an initial cost estimate before beginning work. The cost of the job will depend on the type of work being done, but both parties must agree on what needs to be fixed before any work is begun. Be sure to ask for a quote and get it in writing so you know how much you are paying and why.
Choose Crandall's Plumbing For Any Plumbing Needs
If you need a plumbing expert in Huntington Beach, CA, Crandall's Plumbing is the company for you. We are one of the most trusted and well-established plumbing companies with years of experience in the plumbing industry. We offer fast, reliable plumbing services, so trust us with any plumbing needs!